The NYC Games Forum: Unlocking New York City's Game Industry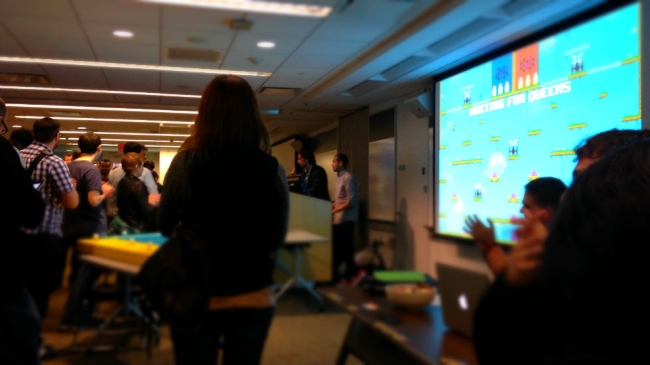 You are an indie game developer in a major American city.
You pull out your calendar app.
So the rapid prototyping workshop is on Monday… and Disasterpeace's talk on procedural music is on Tuesday… I can work out of Microsoft's accelerator space on Wednesday, get feedback on my prototype at the Game Center's public playtest on Thursday… fix a few bugs in time for the IGDA demo night the next week, then get some beers at the Indie Drink Night on Friday. Yeah, that should work.
You put away your calendar. You're not in Los Angeles. You're not in San Francisco. You're not in Montreal, or Austin, or Seattle.
You're in New York City, and very quietly over the past year or so, the indie game development scene has been blowing up.
—
New York City has long occupied a strange place in the game industry. Home to only a handful of big companies at any given point in time in recent years, the larger game industry's public perception of NYC is… not much.
But that is changing. Leading the charge is the NYC Games Forum, a community organization focused on setting indie developers up for success by unlocking the enormous potential already here in the city.
From Meetup to Forum
In 2008, General Assembly co-founder Brad Hargreaves began organizing informal gatherings at bars for game developers to talk shop and share their projects. As word got out, attendance slowly ballooned, and the meetup moved over to a bigger space out of Microsoft's Midtown office. As the city's developers trekked out for the monthly demo nights, a community began to form.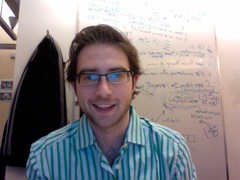 The events attracted another kind of person, too – tech workers curious about games. One of them was Eric Yohay. And what he saw was the potential for something great.
"I've always been in high-growth startups, venture-backed companies on the development and marketing side. And I grew up on Age of Empires," Yohay says. He saw how the community Hargreaves had enabled, purely out of a desire to share his interest in games, could grow. "It was on level 1. And I saw how it could get to level 10."
The two struck up a partnership, and Yohay began experimenting with ways to expand the meetup's offerings. From what he could tell, Yohay hypothesized that the community wanted to do more than just watch demos.
Hands-on workshops could provide experienced developers a platform to share what they know while gaining an audience, while raising the skills of the community as a whole in the process. A selective co-working program could provide much-needed structured workspace for indies working from home or from cafes, while giving established companies a way to network with up and coming developers.
"In New York, it costs money just to breathe air and move," Yohay says. Finding ways to leverage existing resources wasn't just a good idea – it was exactly what the community needed.
The first workshops went well, and the co-working initiative – the Fellowship Program – began placing developers at desks all around the city. Since then, Yohay says, the NYC Games Forum has gone from one demo night a month to about five or six events a month.
The rapid growth of the program necessitated the Forum's first full-time hire – community manager Alfredo Gil, fresh off a stint leading marketing and PR efforts for the Boston Festival of Indie Games.
Under Gil, the Games Forum has ramped up its events even more. Earlier this month, the Forum's first-ever playtest event brought over 30 NYC indie developers together for to show their games off to the public, garnering press coverage at outlets like Indie Statik and Polygon.
More playtest events are planned for the future, says Gil, and the Games Forum will continue trying out new events and programs to benefit the community – with a firm focus on empowering indie developers above all else.
"Every year, we want at least one company to have a blow-out success," Yohay says. "Because we're all in New York right now, we're all on the same team. And the best thing for New York right now is successes."